Roofing Installation & Repair
Finding a quality roofing service does not have to be a daunting task. At M&C Construction we are committed to providing the best roofing installation service. Our business was built on word of mouth referrals, not careful marketing strategies because we take an honest approach to construction. By delivering timely service with impeccable customer service, we're able to ensure customer satisfaction.
Whether you are an individual looking to improve your home, or a business owner looking to improve your commercial property: we are here to help you! Get your FREE ESTIMATE today.
Roofing Repair
A lot of people do not think about what is happening on the top of their roof until there is a problem. We understand how stressful roof damage is and that is why roofing repair is simplified with M&C Construction.
Unless you climb up on your roof regularly, you won't know a problem is coming either. If you suspect that there may be some damage on your roof, and you do not wish to make that climb: CALL US FOR A FREE ESTIMATE. We will climb up there for you!
We see the long-term consequences a single damaged shingle can do. For example, a small leak from a damaged shingle could lead to moisture buildup. This build-up could create mold or warp the frame of your roof! Roof repair is the best way to ensure you don't need pots and buckets spread across the house down the road– or a new frame!


When you fortify your roofing system, you minimize damages that arise from storms. While we can't guarantee a tornado won't swoop through and damage your roof, our professional experience proves that customers with a properly installed roof face fewer hassles down the road. Not to mention, a repaired or new roof also adds value to your property.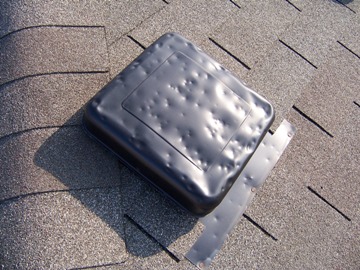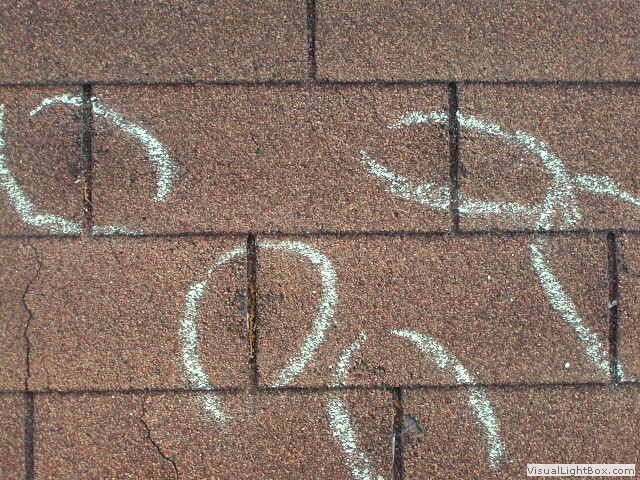 A Leaking Roof
A roof leak repair typically requires professional attention because there may be more damage than you think. This is a big reason we provide FREE INSPECTIONS: we don't want to deter people from calling a professional.
Sometimes it's a single shingle or a cluster of them that cause a leaking roof. Either way, it's not something to take lightly as it could lead to structural damage down the road.
Older homes often need roof replacement because the roofing materials deteriorate with age and become less effective at keeping water out. If your home is 10-years or older and you have not had a roof inspection in that duration, it's time to give us a call.
A leaking roof could be caused by a roof vent, debris, flashing, excess moisture, or gutter backup. Plastic vents crack, gaps may occur from missing nails, or storm damage. Water is also known to get trapped under debris. When gutters are clogged, it slows the flow of water running off the roof which can lead to the lower section having pools of water. Water should run off your roof quickly to prevent leakage. Flashing sometimes falls out of place which can create a leak as well. Flashing is placed where the roof joins a dormer, on the edge of skylights, and where the chimney meets the roof. They may slide out of place or crack over time, causing a leak.
These are some examples that we see often. determining the source of the leak can be difficult to trace, which is why roof repair is difficult for most homeowners. We're here to help by providing a free inspection to determine where the leak is coming from and the best course of action to repair it and prevent it from happening in the future.
Residential Roofing
We offer a variety of residential roof options. Some roofs may last 20 years, while metal roofs might last more than 50. Some roofing materials have higher up-front costs, but provide savings in the long run. With all of the available roofing materials, homeowners often have a difficult time determining which residential roof material is right for them.
Our specialists will consult with you, educating you about the life-cycle costs of the roofing material.
You'll want to consider the current and potential value of your home as well. According to Home Advisor, a new roof provides the best return on investment, followed by new windows, and vinyl siding. Depending on the source of information, homeowners can expect 60-109% return of the original investment. It is well known in real estate that "new roof" is a major selling point!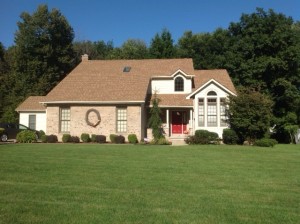 Types of Residential Roofing
We install a variety of roofing materials. Our experts take the look and feel of your home into consideration when helping you determine which roof type is right for you. To learn more about each roofing type, expand the buttons below to reveal more information.
Asphalt Shingles
Asphalt shingles can be used in any house from historic to contemporary. The great part about this option is that it is inexpensive, there are a variety of options with extra durability, fire resistance, easily repaired and there are multiple color types and manufacturers available.
The downside is they have a relatively short lifespan: 15-30 years. When it's hot, they scar easily and they're subject to mildew and moss. Another downside, they are not environmentally friendly.
Wooden Shingles
This natural look is great for ranches, bungalows, cottages, historic and contemporary homes. It offers some insulation value and it blends nicely with the environment.
When maintained, these wooden shingles can last up to 50 years. When pressure treated, they have a better fire rating than normal. They're a bit high maintenance but add absolutely beautiful curb appeal.
Engineered Rubber/Plastic
These are 1/3 of the weight of slate, they last 30-50 years, cost-effective, attractive, and we have them available in a wide range of colors and styles. They're made of reclaimed materials and new to the market. Best part? They match virtually any style home!
Metal
A metal roof gives your home a different look. There's steel, aluminum, tin, and copper metals available. Each metal is available in a different look. For example, cedar shingles, standing seam, or slate. They're perfect for bungalows, cottages, ranches, historical and contemporary homes.
With a wide variety of color option, these durable lightweight materials have a long lifespan: 50 years. They're extremely low maintenance, can be installed over existing roofs, and they have outstanding performance during strong storms (high wind, hail, and rain). Though they may require a bit of painting over time, they are definitely a durable option with low maintenance over time.
Tile
Perfectly suited for the Mediterranean, French, Italian, Eclectic, Spanish Eclectic, Beaux-Arts, Prairie, and Mission homes, the vibrant colors and styles available provide endless possibilities. They're fireproof and non-combustible. They're fragile but easily maintained, and extremely durable when they're maintained.
Structural requirements limit the use of tile roofing, your consultant will advise you accordingly because it is a heavy material. This product is primarily used in new homes as a result.
Concrete
There are many colors and styles available and they match virtually any home style. They're relatively lightweight so they're suitable for most structures. They're fire and insect resistant and meet many more of the restrictive fire codes.
They're extremely durable and resource-efficient and require little maintenance. The quality can be uneven, but that is why you work with a specialist to ensure the most consistent quality.
Flat Roof
Flat roofs are great for modern homes and they're inexpensive and easy to repair.
Fiberglass
Fiberglass roofing fits about any style of home and is exceptionally waterproof. The material is relatively lightweight and there are many shapes and colors available. They're inexpensive and come in a wood or slate appearance. Tear-proof and pliable, they're also environmentally safe!
Commercial Roofing
If you're in need of commercial roofing, look no further than M&C Construction. We understand that your establishment says a lot about you and we will deliver a quality product in a professional manner.
Expand this box for a list of commercial references.
Harvest Run Trail Condo Association: 3480 Harvest Run Trail Poland, OH 44514 Andy, President 330-727-8313
Yellow Creek Ledges Condo Association: 40 The Ledges Poland, OH 44514 Tim Rupert, President 330-847-0850 Tom Duncan, Vice President 330-565-5167
Beeghly Oaks Campus: 6506 Market Street Boardman, OH 44512 Mike Seabest, Campus Director 330-884-2300
Fonderlac Village Condo Association 1175 Calla Rd. East Poland, Ohio 44514 Chris Bach, President 330-482-2045
Jet One Hour Cleaner 9 Sheridan Road Poland, OH 44514 Bob Boyd, Owner 330-301-1086
Sandwich Factory 3057 Center Road Poland, Ohio 44514 Steve Platz, Owner 330-719-8268
Dr. Buccino Office 624 Youngstown Poland Rd. Struthers, Ohio 44406 Dr. Buccino, Owner 330-755-1361
Campus Health Center 196 Colonial Dr. Youngstown, OH 44505 Joe Sloan, Owner 330-565-1097
Cheddars Restaurant 7401 Market Street Boardman, OH Bill Harman, GC 205-641-3979
Casa Dora Condo Association 3775 Mercedes Place Canfield, Ohio 44406 Rachelle Taylor, President 330-881-1359
Sunset Knoll Condo Association 8228 Maramont Boardman, Ohio Ron Wetzel, President 330-774-9817
Read what John A Watkin, President of Maple Grove Commons said
I am pleased to provide a letter of commendation to M&C Construction in regards to the work that they performed at our condominium complex.
Maple Grove Commons is a community of 62 unites located in Hermitage, Pennsylvania. M&C Construction took on the challenge of replacing the shingled roofs in one undertaking. Everything from the pre – assessment to the shingling went like precision art form and was completed in a mere 12 working days. Top quality materials were provided and the installation completed by well supervised, experienced and diligent work crews who interacted very well with the curious owners.
I would not hesitate to recommend Mike and his crew to anyone seeking to have a roof replaced, whether a single unit or large complex, home or business.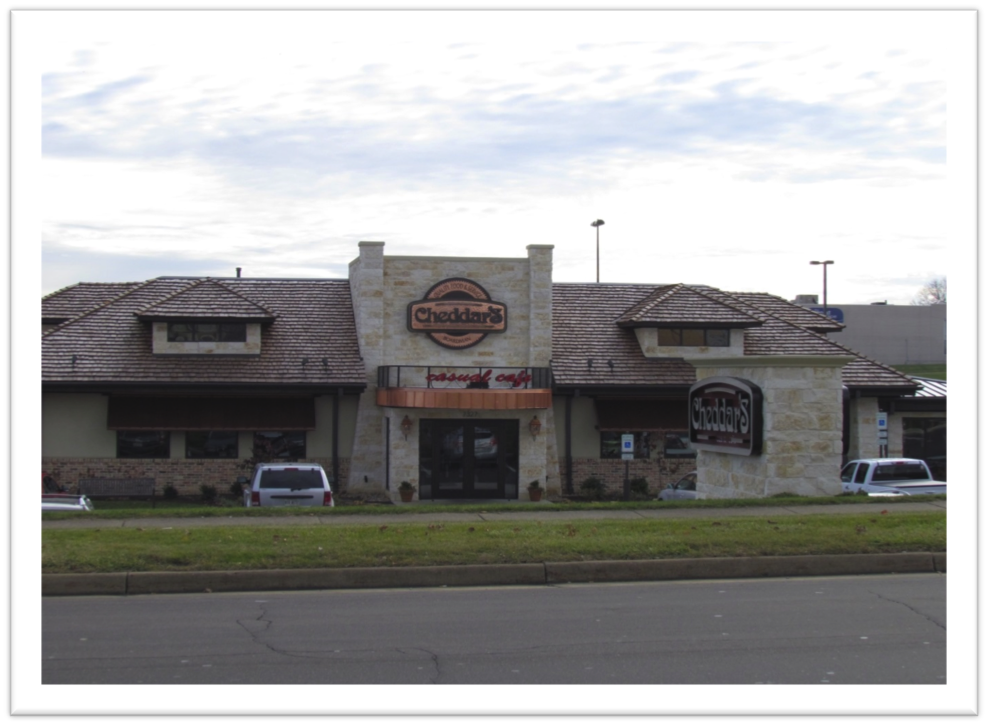 At M&C Construction, we understand that each roof must be assessed carefully in order to match the other elements of the building. We consider the building's intended use, environment, design, and cost.
Our attention to detail provides our clients peace of mind, making the commercial roofing process as painless as possible. We're proud of our reputation and we have earned that through our professional nature on the job, use of quality products, and delivering projects as promised.
While your roof is under construction, our professionals will treat your property with the utmost care. We work hard and efficiently to limit any interference with your daily operations.
Our commercial roofing specialists have the experience and expertise to get the job done in a timely fashion.
Types of Commercial Roofing
We install a variety of roof tops to meet your needs and structure. If you're in the process of updating your building or creating a new building, we offer competitive rates and our estimates and inspections are always free.
The performance of your work is only as good as the quality of the product and its installation. Our materials are bought from reputable manufacturers, allowing us to keep our prices down and quality high. And because we manage the whole process from top to bottom without subcontracting, we ensure a quality result.
EPDM for Flat Roofing
EPDM (Ethylene Propylene Diene Monomer), is supplied in one piece it specifically fit for your flat roof. This material is suitable for a flat roofs or slightly pitched roofs. They come with a 20+ year manufacturer's warranty.
Benefits
•Durability
•Less Installation Times
•High Flexibility
•Environmentally Friendly
•Requires little to no maintenance
Asphalt for Built-Up Flat Roof
Many old buildings with low slope or flat roofs are made from asphalt-coated roofing felt. Rock or gravel usually makes up the flat layer. This material is used to hold the roofing components in place and the result is a ballasted roof.
Depending on weather conditions, these roofs have an average life span between 10 and 20 years.
Thermoplastic Roofing (TPO)
TPO roofing systems are among the fastest-growing commercial roofing systems due to their durability. These roofs are exceptionally resistant to ultraviolet, chemical, and ozone exposure. They have a high resistance to fire, chemicals, punctures, and high winds. This is why they typically have a life-span of over 20-years.
PVC Flat Roofing
PVC provides energy efficiency and protection against elements. Plastic roofing is fire-safe and highly suited to low slope roofs. It's able to reflect about 90% of UV and other rays –which lowers the absorption of heat, reducing cooling costs– However, plastic roofing has a low strength and is not capable of withstanding high weight. It is also prone to shrinking which may cause problems in the future.
Bitumen Flat Roofing
The polymer mix in this roofing membrane allows asphalt to take on its best qualities. It's highly UV resistant and displays much like asphalt. The typical lifespan is 10 to 20 years and like tar and gravel roofing, bitumen roofing requires surfacing materials.